SCROLL DOWN FOR FREE BOOKS!
Save Money – Get Free Books & Deals IN YOUR FAVORITE GENRE!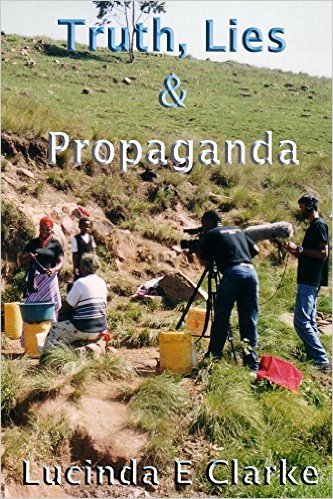 *Truth, Lies & Propaganda: in Africa (Truth, Lies and Propaganda Book 1) (Deal, Not Free) by Lucinda E Clarke. Price: $0.99. Genre: Memoirs & Biographies Deal of the Day, Sponsor, Travelers & Explorers, Actors & Entertainers, Africa. Rated: 4.9 stars on 30 Reviews. 253 pages. ASIN: B00QE35BO2. Reviewers love it: I thought this was an amazing and inspiring book! What wouldn't I do to have a meal with this woman and spend hours listening to her stories about life! This is a book you definitely want to pick if you have interest about the broadcast world or other cultures! I found myself immersed in this tale from the beginning!
*Story of a Secret Heart: A broken heart hurts, but it can also be fun……. by Cassi Ellen. Price: Free. Genre: Biography, Sponsor, Self Help, Parenting & Relationships, Love & Romance, Humor. Rated: 5 stars on 1 Reviews. 174 pages. ASIN: B01DKKKI3A. This is a true story about one girl's broken heart. It's about breaking up, and breaking down. It's about the roller-coaster ride of a breakup and all the funny little stories in between. But, most importantly, it's the story of how you can survive a broken heart and how time truly does heal everything.
*You Gotta Go To Know by Chris DiCroce. Price: Free. Genre: Sailing, Sports & Outdoors, Motivational, Travelers & Explorers, Biographies & Memoirs, Travel, Adventurers & Explorers. Rated: 4.2 stars on 61 Reviews. 46 pages. ASIN: B00I6N76J6.
Want to save more Money? Of course, you do!
Save Money & Time – Get Deals You LOVE!
Save Money & Time – Get Coupons You Love!

Save Money & Time – Get Free Books IN YOUR FAVORITE GENRE!